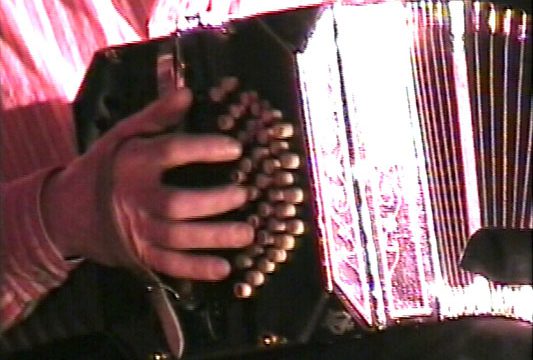 Urbano Milonga
Urbano Milonga is an electro-tango group created by Mario Verandi (Buenos Aires / Berlin) and Dave Maguire aka Pelado (London). The band also included invited international musicians for this performances.
Urbano Milonga departs from elements of tango and latin musics for the creation of a music than incorporates free improvisation, live electronics and dance beats. In Urbano Milonga musicians from similar and different backgrounds come together to explore different ways of extending the capabilities of acoustic and electronic instruments. The musicians involved are active in areas such as tango, jazz, free improvisation, world music and electronica. Tango as well as LatinAmerican musics are mixed with electronic sounds, dance beats and samplings to create an exciting new soundworld.
Urbano Milonga had its debut at the Haus der Berliner Festspiele in the Sonic Arts Lounge of the MaerzMusik Festival in Berlin on 22.03.2003.
The musicians were:
Rainer Volkerborn (Berlin): bandoneon
Martin Iannaccone (Buenos Aires / Berlin): cello and e-bass
Pelado (London): live electronics
Mario Verandi (Buenos Aires / Berlin): composition, sampling and live electronics
The live performance was recorded by DeutchlandRadio Berlin and is available on CD.