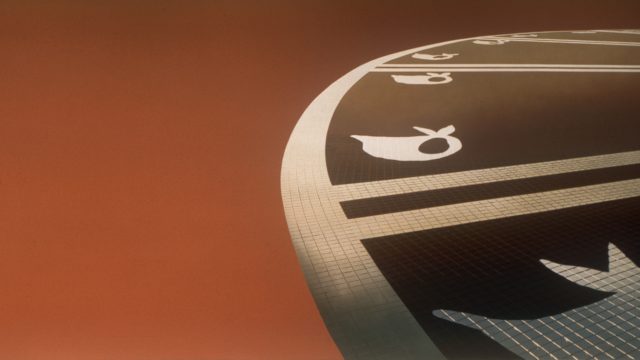 Evil Fruit
duration: 10min30sec
commissioned by Inventionen Festival
premiere: Paroquialkirche, Berlin, 1.07.2000
Included on the CD orillas distantes / distant shores

"Evil fruit, whose flesh is like the product of a poisonous imagination, of a ritualistic and seductive melancholy. Evil fruit, whose flesh is absorbed into the provocative mix of the object and its magical and artificial double. A little like the cannibalistic devouring of the loved one."
My inspiration for this composition, and the spirit behind the music, came from the above text which I freely adapted from an extract of Jean Baudrillard's Cool Memories, about one of his travels to Brazil.
Evil Fruit is based on the sounds of the percussive instruments used in traditional Brazilian music. I made several recordings of vocal and instrumental improvisations by the Brazilian percussionist Parana Bomfim, who played instruments such as berimbau, bongos, congas, small gongs, bells, maracas, and güiros in traditional as well as experimental ways. These recordings enabled me to collect a considerable number of different sonorities, articulations and gestures which made up my working sound material and allowed me to extend my sound palette. Some of the original materials were then processed and transformed using a computer. The aim was to obtain their 'magical and artificial double' … a little like the product of a cannibalistic and poisonous imagination.
Evil Fruit was composed at the Electronic Music Studios of the TU-Berlin.