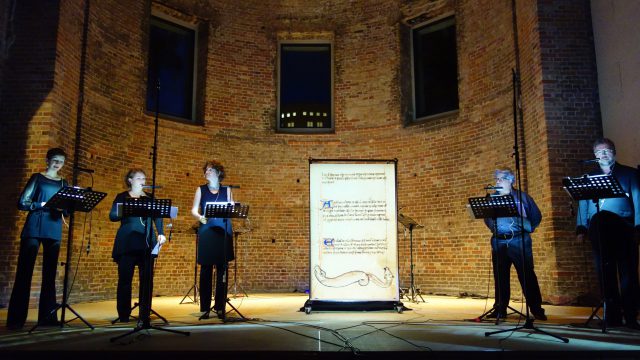 Klangbuch der imaginären Wesen (Soundbook of imaginary beings)
version for 5 voices and video projection
Voices: Neue Vocalsolisten Stuttgart
Technical assistance: Edgardo Rudnitzky
Premiere: mikromusik festival experimenteller musik und sound art at the St. Elisabeth Kirche, Berlin, 4.09.2016
In his "Libro de los seres imaginarios" (Book of imaginary beings) the Argentiniean writer Jorge Luis Borges explored ancient Bestiariums to compile a handbook of fantasy creatures conceived through time and space by the human imagination. Taking Borges's book as a source of inspiration, I composed, in 2006,  twelve short pieces using vocal recordings made with the Neuen Vocalsolisten Stuttgart. A year later I further developed the original concept and created a sound and video installation that was presented during the Donaueschinger Musiktage. This year I had the opportunity to explore anew the original concept and wrote a piece for five singers of the Neue Vocalsolisten ensemble. The piece explores imaginary soundworlds for five fantasy creatures: the Dragon, the Amphisbaena, the Griffin, the Basilisk and the Leucrocotta. The sound compositions were exclusively created out of vocal recordings made with the Neuen Vocalsolisten Stuttgart. The reason for working with vocal sounds stems from a metaphorical link between fantasy creatures being the product of the human imagination and a sound material coming from the human body.


@St. Elisabeth Kirche, Berlin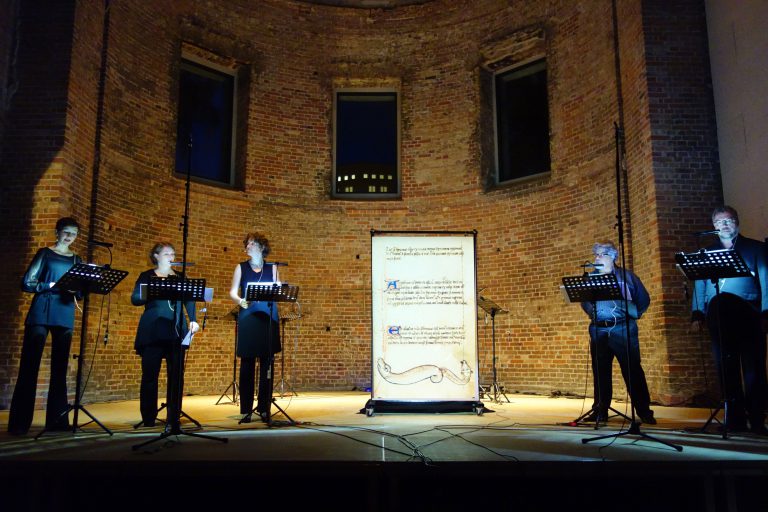 @Stadtbibliothek am Mailänder Platz, Stuttgart
---
All works © SGAE, Mario Verandi