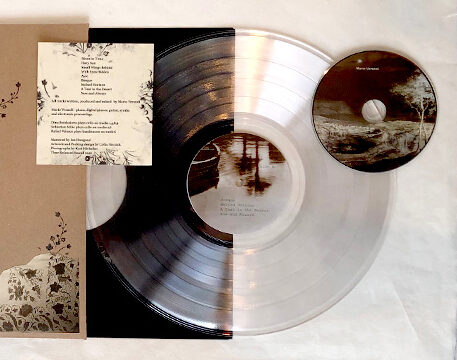 Remansum (album)
released by TimeReleasedSound (USA), LP/CD/DL, 28.06.2020, TRS091
All tracks written, produced and mixed by Mario Verandi
Mario Verandi – piano, digital pianos, guitar, synths and electronic processings
Dina Bolshakova plays cello on tracks 1,4,8,9
Sebastian Selke plays cello on tracks 2,6
Rafael Velasco plays bandoneon on track 6
track 5 includes the voice of an old turkish peasant woman humming and praying. Fieldrecordings made in a small village near the Black Sea
Mastered by Ian Hagwood
Artwork and packing design by Colin Herrick
Photographs by Kurt Hielscher
Time Released Sound / Mario Verandi 2020
In Spanish the word "remanso" comes from the latin word "remansum" (backwater) and suggests the action or the result of stopping and remaining in place. It alludes to both the place in a river where the waters seem to stop and be still and to an idyllic place where one enjoys a deep calm.
LP/CD/DL available on TimeReleasedSound